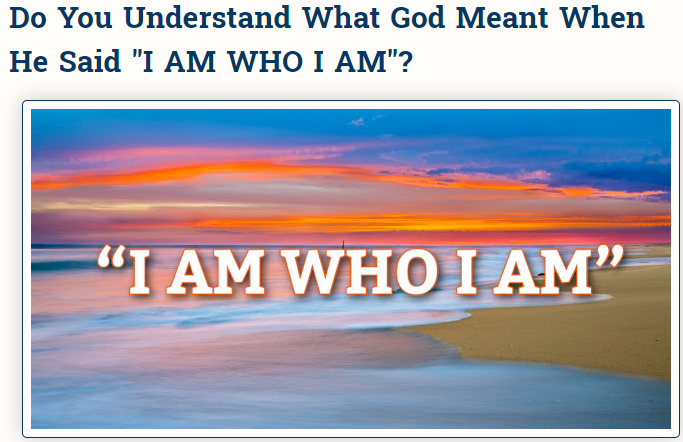 In Exodus 3:1-15 God revealed Himself in the burning bush and told Moses, "I AM WHO I AM" (Exodus 3:14).
This name for God tells us He is self-existent, unchangeable, eternal, beyond our understanding, perfect, independent, supreme over all things (Isaiah 45:5-6). Wow!
This describes all members of the Trinity: Father, Son, and Holy Spirit.(1)
People are always creating fake gods and building false religions. Many today are cutting, pasting, and adding to Scripture, softening gospel truths, ignoring God's loving commands, and creating a Jesus in their image.
But we can't redefine God (Isaiah 29:16). We can't put our words in His mouth. Scripture is not a suggestion book (Hebrews 4:12).
The will and purposes of I AM will prevail. God is God. We are not.
This leads me to a different kind of "I am" statement. Seven times in the Gospel of John, Jesus uses metaphors to describe Himself. He speaks to us in ways we can easily understand, giving us insights into His character and mission. Now that we have clarified Christ's deity, we'll be discussing His "I am" statements in John.
💙💙💙💙
---