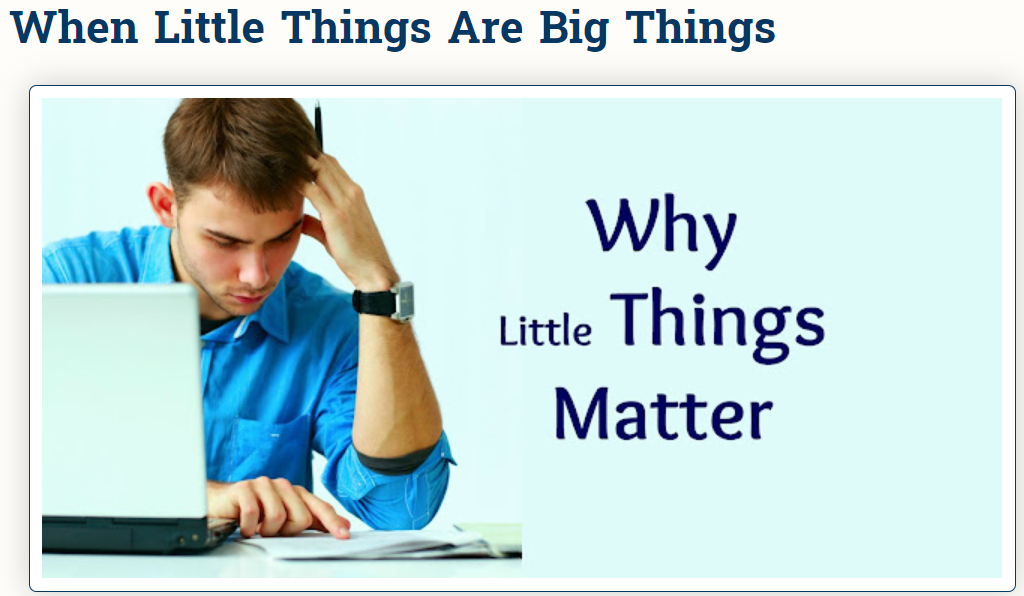 When we know God, little things are big things.
That's because God determines our opportunities according to our faithfulness in small victories.
"Whoever can be trusted with very little can also be trusted with much." Luke 16:10
If we want to slay giants,* we need to "practice" on daily "enemies" first.
Before David fought the giant Goliath, he'd fought lions and bears as a shepherd.
These smaller victories taught David he could trust God.
The Israeli soldiers were shaking in their boots and King Saul "knew" David couldn't defeat Goliath.
But David explained that God had saved him before and would do it again (1 Samuel17:32-37).
David's faith – the faith that killed Goliath – was formed first in the shepherd's field.
Like David, if we want to slay our giants, we also need to start by slaying our everyday sins, doubts, and discouragements.
——————–
*difficult trials, sin patterns and attacks from Satan
---